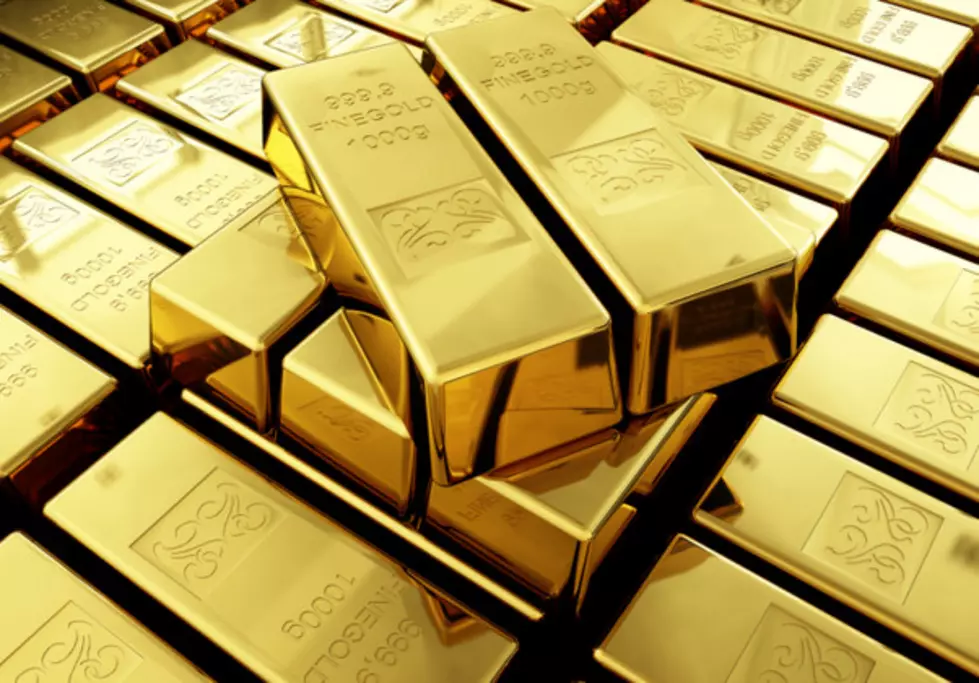 2 Lost Treasures in Illinois That Are Close to Home
Patrick Van Gelder, ThinkStock
Buried treasure isn't just something from fictional stories and pirate days. There is plenty of buried and lost treasures here in Illinois.
According to Mysterious Heartland, there are at least ten known buried treasures in Illinois.
Although the legends behind them are known, the actual location of the treasure has not yet been found. Who's willing to go on a road trip with me to find our fortunes!?
Our first stop on our treasure hunting adventure would be in Richmond, IL. It' is just about 50 miles east of Rockford near the Wisconsin border.
According to Mysterious Heartland, Harvey John Bailey and a band of robbers stole $1 million that has yet to have been found:
Harvey John Bailey (1887–1979) was one of the 1920's most successful bank robbers. He worked in a gang or alone, and his career spanned 13 years and several states. In 1931, his gang robbed the Lincoln National Bank in Lincoln, Nebraska and made off with roughly $1 million in cash. After the robbery, he is said to have hidden the loot on a farm near Richmond, Illinois, where he had been staying. He robbed his last bank in Kingfisher, Oklahoma and was sentenced to life in prison on October 7, 1933. He served time until his release in 1964. He died seven years later, but without recovering his stash. To this day, no one knows what happened to the $1 million.
Could you imagine, walking around the farm and you find a cool million? Wow.
Well, after you and I pick up our million-dollar treasure in Richmond, we will then travel south about 75 miles south of Rockford to Utica, Illinois.
If Utica sounds familiar, it should. It's where Starved Rock is.
We will take our time walking around and enjoying the scenery for a few moments, then it will be time to find the Lost Stash of Henri de Tonti. According to Mysterious Heartland, we could find another $100,000 worth of gold:
Between 1685 and 1702, Henri de Tonti was the most powerful man in central Illinois. He was a character of legend, even though most people do not remember him today. He lost his right hand at the Battle of the Messina Revolt during the Third Anglo-Dutch War and replaced it with a hook. He accompanied René-Robert Cavelier, Sieur de La Salle in his exploration of the Illinois country, and La Salle left him to hold Fort Saint Louis when he returned to France. During his time in the Illinois River Valley, he is rumored to have accumulated over $100,000 in gold, which he buried around Starved Rock. He told a priest about the gold just before he died, but it has never been found despite search attempts in the 1750s by the French and the Potawatomie.
What an adventure this would be.
So I ask again, who's coming with me?
More From Ultimate Unexplained