Men In Black & Odd Orb Captured On Ring Camera of California Home
Canva
Another day, another video featuring the weird and unusual has come out of California. Last week, we wrote about an uncanny star-shaped UFO seen floating in the sky above Santa Monica. Check that story out here. Now we have a video of the legendary Men In Black visiting someone.
Video from a Ring doorbell security system captured two men dressed in black suits with sunglasses knocking on the front door of a house in an unnamed California city.
Now, black suits, ties, and glasses are not all that uncommon, but add to the fact that there is a weird floating orb in the background of the video, and it adds a bit of the paranormal vibe to the whole encounter.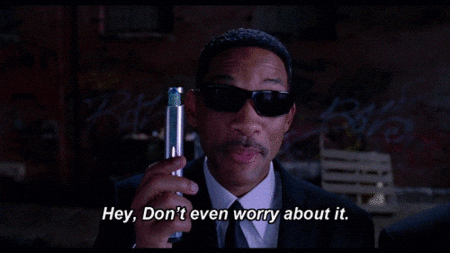 Giphy.com
The video was uploaded to the YouTube channel UFO Sightings Daily on Wednesday, September 27th, with the following description:
"My mother has a ring doorbell. And she witnesses two guys she has never seen before knocking on the door. She texted her children and asked if we knew them. We do not. Then, I noticed something unusual in the background. A floating or flying object."
Watch the video below, and let us know what you think. Are these two dapper-looking men part of the infamous Men In Black? What do you think that orb in the background is?
LOOK: The states with the most UFO sightings
For each state, we've also included details of famous UFO sightings in that state. Of note is that almost three-quarters of all UFO sighting reports in the United States
occur between 4 p.m. and midnight
, and tend to peak between 9 and 10 p.m. Food for thought next time you're out scoping for alien life. Keep reading to see which states have had the most UFO sightings.
Gallery Credit: Nicole Caldwell & Matt Albasi
More From Ultimate Unexplained