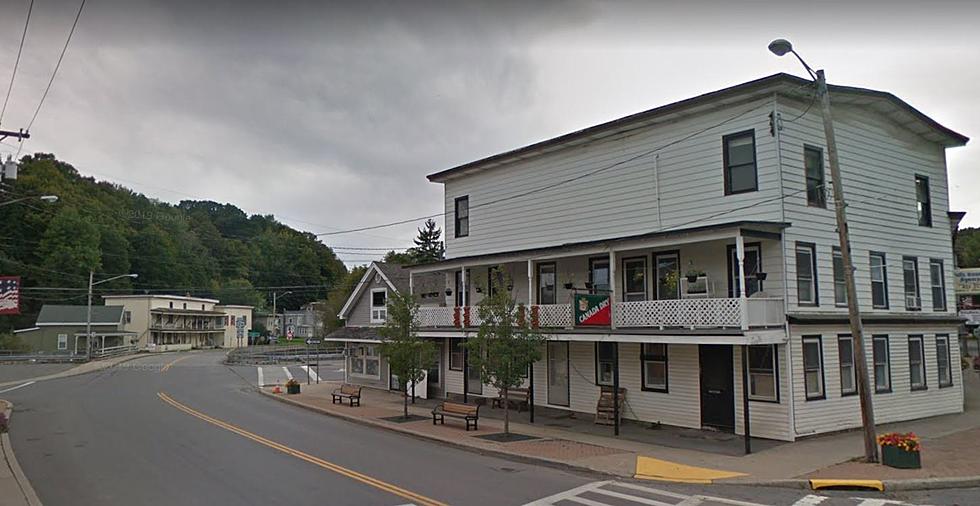 Debunked: There is No Secret Sex Cult in this Tiny Village South of Utica, New York
Google Maps Street View
Claims of Oriskany Falls, New York being home to a secret cult are nothing more than an urban legend.
Legend has it Oriskany Falls was home to a secret cult, a story that began at Colgate University, near the village with less than 800 people. Students use to warn one another about leaving campus, according to Weird US.
The cult is so well known on campus because its members supposedly hate the nearby university and its students and faculty.
Oriskany Falls Mayor Steve Jeffers has lived in the village his entire life and says there is no proof of any secret cult. "I heard the rumor years ago and don't know why anyone would claim that. It's hurtful. I know everyone in this village."
The Colgate Maroon News, a student newspaper, explored the famous legend in 1997, claiming "Butterflies on many of the houses represent membership in a secret cult."
The famous legend was even featured in a SUNY article that explored hidden stories in New York state.
But other than a few stories without any actual proof, the rumors are just that, rumors. And they are hurtful to everyone who lives in or has ever called Oriskany Falls home.
The tiny village isn't home to a secret cult. It's home to a community with a big heart. "Everyone knows everyone here and helps everyone when they can," said Mayor Jeffers. "We're a tight-knit community that takes pride in our hometown."
25 True Crime Locations: What Do They Look Like Today?
Below, find out where 25 of the most infamous crimes in history took place — and what the locations are used for today. (If they've been left standing.)
Leading Theories About D.B. Cooper and 30 other unsolved mysteries
Thanks to the American fascination with confounding unsolved cases, mystery is among the most popular genres of books, movies, and television. From heists and capers to murders and robberies, the world's greatest unsolved mysteries spark media frenzies that grab headlines around the globe. Some cases compel so much public intrigue that the facts and theories surrounding them become the basis of books, movies, plays, and documentaries decades or even centuries after the cases go cold.
More From Ultimate Unexplained