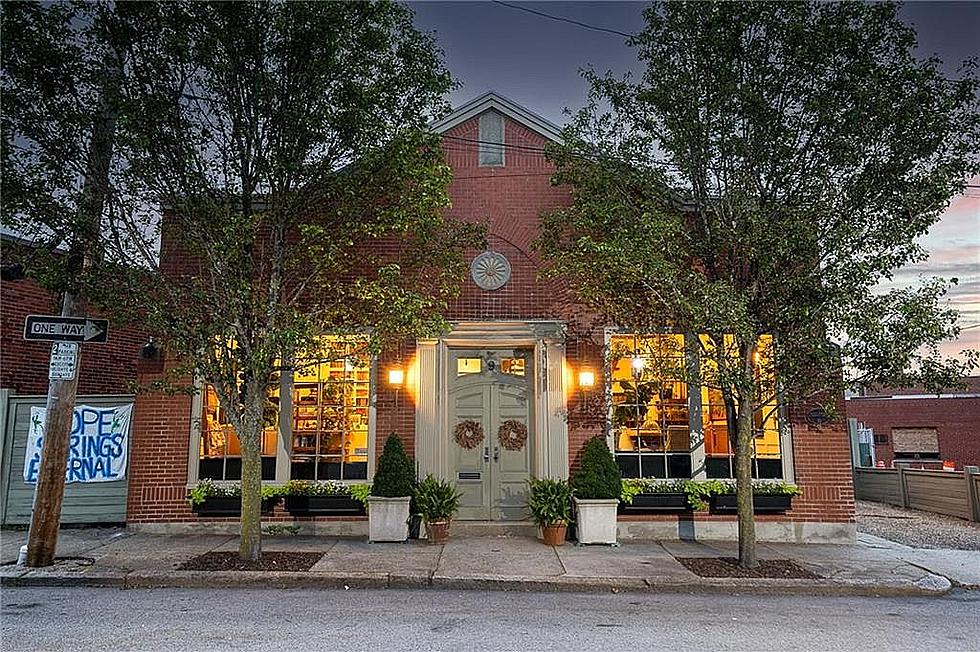 Historic Pawtucket House With an Eerie Past Looks Amazing Today
Joshua Deaner/Mott & Chace Sotheby's Intl.
There's a spooky story to this historic home, but if you can get past it you'll have one amazing place to call your own. This Spiritualist church-turned-residence in Pawtucket, Rhode Island is a total head-turner that has a terrific backstory.
One hundred years ago, the Pawtucket Spiritualists needed a place to call home. They commissioned a Gothic Revivalist-inspired brick building at 9 Montgomery Street in downtown Pawtucket that still stands today – though thanks to Joshua Deaner with Mott & Chace Sotheby's International who calls it home now could be you.
Back when the Spirituals were using the building, it was called the "Pawtucket Progressive Spiritualist Lyceum" and was essentially used as a school for spiritual mediums. Yes, people who speak to the dead. They were educated here and public gatherings where people could commune with their loved ones were held here, too.
It's hard to believe that 100 years ago, spiritual mediums were looked at as a religion and the building they spoke to the dead in was considered a church, but that's apparently how it was. In fact, the Spiritualist church is still alive and well today, just thankfully not in your potential future home.
According to documents used to secure the building a spot on the National Register of Historic Places, the Spiritualists owned the building and held functions there for nearly 20 years, but by 1941 and with the U.S. entering World War II, the building became vacant.
By 1949, a young entrepreneur had turned it into the Equitable Electric Supply Company, though that business seems to last appear in the U.S. Small Business Administration's annual report around 1971.
After that, the building remained vacant for about 20 years before selling in 1991 for a mere $54,000. Three decades and several renovations later, this home with a lot of cool history is selling for a cool $985,000 – but after seeing these photos, it totally seems worth it.
Historic Pawtucket House With Ghostly Past Looks Amazing Today
This 100-year-old home in Pawtucket was built to commune with the dead. Now it's a place for friends to commune with one another in some epic entertaining space.
Love a house with a ghostly past? Check out the inside of the Lizzie Borden house in Fall River
This infamous Fall River home has been sold to a ghost tour company. If you've never been inside before, here are all the rooms you can stay in and the haunted happenings that have taken place in them.
More From Ultimate Unexplained