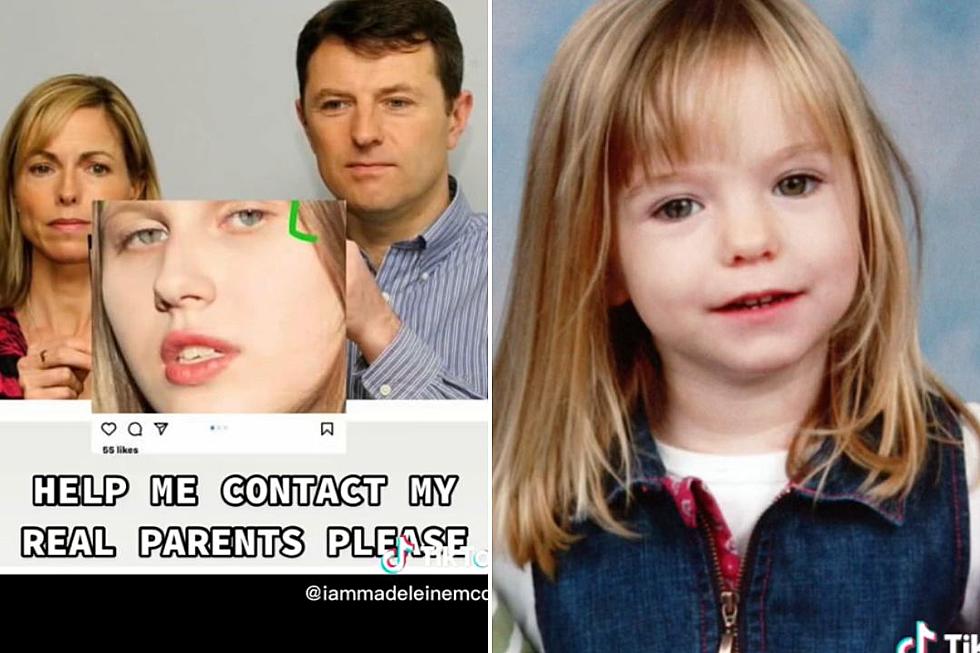 TikToker Believes She's Missing Kidnap Victim Madeleine McCann, Demands DNA Test
@iammadeleinemccan via TikTok
A Polish TikTok user is claiming that she suspects she might be British kidnap victim Madeleine McCann, who went missing in Portugal in 2007.
Julia Wendell, 21, has garnered millions of views on social media with her claims. Her videos on TikTok under the username @iammadeleinemccan have gone viral.
According to the Irish Examiner, Julia first became suspicious of her true identity after a comment from her grandmother led her to reexamine her childhood. She claims to have a vague memory of vacationing "in a hot place where there was a beach" and says she has never seen a photo of her pregnant mother.
She also claims she has never seen her birth certificate, despite asking her parents for it.
Julia even says that her kindergarten teacher told her she was first enrolled in school in September 2007, but her parents claim she was enrolled before that.
On TikTok, Julia's videos compare childhood photos of herself and Madeleine, including a specific eye defect known as coloboma, which both girls appear to have.
"Take a look into my eyes ... Help me contact my real parents please," one of Julia's TikTok videos reads.
Reportedly, Julia has tried to get in contact with the Metropolitan Police Service of London in regard to her suspicion.
Julia has even called for a DNA test, which her family has allegedly refused. However, she claims the McCanns have already agreed to undergo testing.
The McCanns have not publicly confirmed Julia's claim as of publishing.
Overall, the comments sections under Julia's videos appear to be mixed on whether or not they believe her story.
"I really hope you are madeleine and get the true answers you need...whats gonna happen if you are...I'm so invested. Best of luck," one person commented.
"Go to the nearest police and request a DNA test. Making TikToks is not going to solve anything," someone else wrote.
On May 3, 2007, Madeleine McCann disappeared in the night while on vacation with her family in Praia da Luz, Portugal. She was 3. In 2020, Madeleine, who has been missing for over 15 years, was presumed dead in absentia.
The biggest suspect in the Madeleine McCann case is a German sex offender. Julia says she was abused by "a German pedophile" as a child, which left her with PTSD and depression.
13 Famous People Who Went Missing and Were Never Found
Discover 13 famous people and celebrities who went missing, below.
More From Ultimate Unexplained