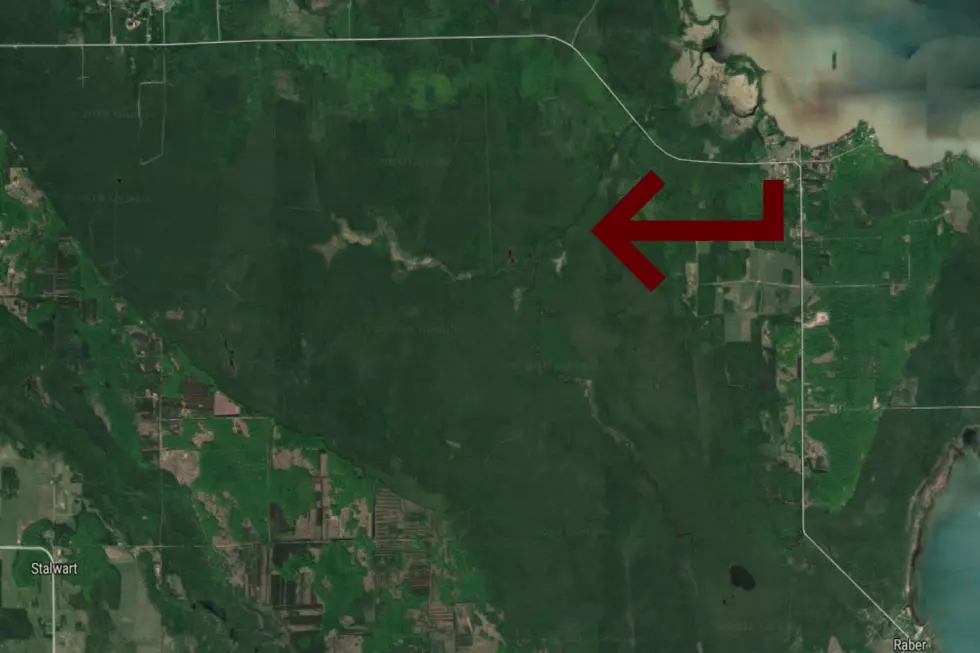 This is the Gogomain, Michigan's 'Swamp of No Return'
Google Maps
There is a remote wilderness that is said to disorient people so badly, some have died exploring there. From the safety of your screen, learn more about the Gogomain Swamp - Michigan's Swamp of No Return, where those who hike in may never find their way out.
How to Find the Gogomain
The Gogomain is a short river that runs between Munuscong Lake and the St Mary's River, part of the waterway that connects Lake Huron to Lake Superior.
In the vast, underpopulated eastern Upper Peninsula between Sault Ste Marie and DeTour Village runs M-48. Turning off the highway in Pickford, Main Street becomes Gogomain Road and leads towards the swamp. Sand Ridge Road, off M-48 in Stalwart also leads to the Gogomain wilderness.
The bridge along Gogomain Road across the Gogomain River hosts a small Labor Day Walk, a tongue-in-cheek nod to the much larger Mackinac Bridge Walk.
River, Swamp or Bog?
What exactly is the Gogomain? The river runs through dense forest that's described both as a swamp (according to Michigan's DNR) and cedar bog. It's this thick woodsy area that is difficult to non-experienced woodsmen and women to traverse.
Just how tough is it in the Gogomain? This 1964 article from the Sault Ste. Marie Evening News says mapping the Gogomain was more of a challenge than the nearly impenetrable Florida Everglades.
The photos of the Gogomain in this study of rare species prepared by the Michigan DNR and Michigan State University give a sense of the denseness of the swamp.
The swamp is also home to many large bobcats, a 40-point cat was taken in 2012, as reported by MLive. Area hunters say you'll find coyote and wolves in the Gogomain as well.
The Swamp of No Return Legend
As with many legends, there is very little in the way of verifiable facts to say how many people have truly wandered into the Swamp of No Return and have never made it out, whether felled by a big cat attack or lost to disorientation and unable to find the road to safety in the nearby tiny crossroad communities of Raber or Stalwart. A resort owner in the area only says, cryptically, that explorers of the Gogomain Swamp "don't die every time."
BONUS VIDEOS - Moments of Michigan Nature
[Inspired by Abandoned, Old and Interesting Places in Michigan]
More From Ultimate Unexplained