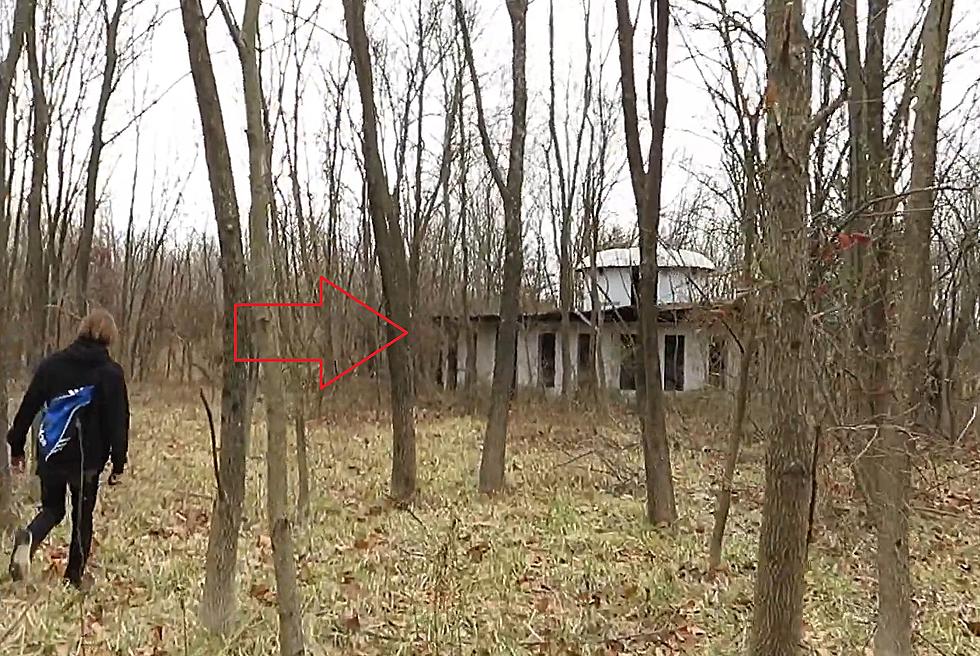 Explorers Find Abandoned 'Adult' Theater in the Woods near Joplin, Missouri
Jared Coker Urbex via YouTube
They could tell by the shape of the building that if this place showed movies, it likely didn't show just any type of videos. Explorers found what appears to be an abandoned 'adult' movie theater buried deep in the woods of Missouri.
Exploring locations where people no longer are is called "Urbex" and it's all the rage among some adventurers. Jared Coker Urbex on YouTube shared this interesting brief backstory behind a circular theater that was buried in the woods for a reason:
In Joplin Missouri is the old abandoned concessions building for a drive-in movie theatre which allegedly featured adult films.
They even find old film slides among the rubble. They found this place just outside of Joplin, Missouri.
The building was known as a 360 autoscope drive-in theater. As Film Tech describes, the idea was to provide a screen for every car parked outside. The projector would use mirrors to direct the images to all the different screens on the outside.
Another team that investigated this location found many old film strips lining the grounds.
Why were the private screens so important at this theater? The idea was to prevent someone who was near the theater to not be able to see what was on the screens which makes sense when you realize the potentially racy content that was being shown here.
It's a place with a twisted history that hasn't seen humans in over 40 years. An interesting if a bit twisted part of the Missouri backwoods history.
25 True Crime Locations: What Do They Look Like Today?
Below, find out where 25 of the most infamous crimes in history took place — and what the locations are used for today. (If they've been left standing.)
More From Ultimate Unexplained