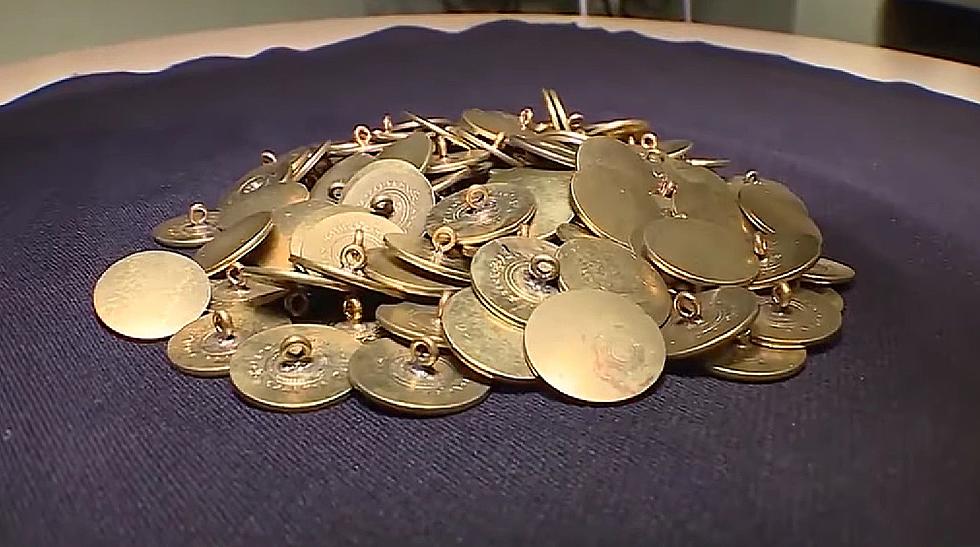 There is a Steamboat With Treasure Buried Under a Lonely Corn Field Near Kansas City
KMBC 9 via YouTube
I had never heard this story, but it's 100% true. A famous steamboat full of treasure and goods is buried under a Missouri cornfield and it's unlikely to be dug up anytime soon.
I found this remarkable story after a new episode of Beyond Oak Island was shared on YouTube. The episode is called "Riverboat Riches" and it tells the story of the Malta and how it sank in 1841 and was the inspiration for the town name of Malta Bend. The ship hit a tree and sank into the Missouri River which has now shifted placing it under this cornfield.
KMBC 9 out of Kansas City shared the news that the team found 150 gold buttons along with several other items.

With so many potentially valuable goods aboard and so much history, why hasn't the Malta been dug up? KMBC 9 reported that the cost is estimated at $3 million dollars. 1856.com shared the story of how the explorers found the ship.
There are still hopes that the legendary steamboat can be recovered someday. It's a question of logistics, timing and money and all of those factors must be right for this ship to once again be above ground for its goods and history to be explored further.
Leading Theories About D.B. Cooper and 30 other unsolved mysteries
Thanks to the American fascination with confounding unsolved cases, mystery is among the most popular genres of books, movies, and television. From heists and capers to murders and robberies, the world's greatest unsolved mysteries spark media frenzies that grab headlines around the globe. Some cases compel so much public intrigue that the facts and theories surrounding them become the basis of books, movies, plays, and documentaries decades or even centuries after the cases go cold.
More From Ultimate Unexplained